There's one phrase which I hear and see a lot these days and it's: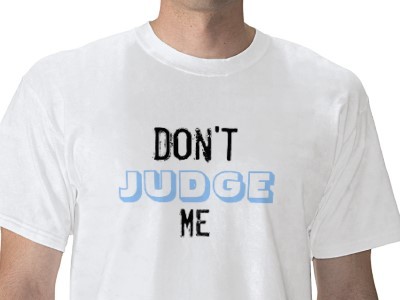 Some days ago, a now ex-friend of mine posted something on her Facebook Wall. I responded to that post with a critical point of view and all I got as a reply was
"don't judge me"
and she later even unfriended me. I don't know if she took that for an attack but for sure she has assumed judgement when it was not at all intended.
I sincerely think some people can't differentiate between an opinion and a judgement. So, what do people really mean when they exclaim
"don't judge me"
? To my understanding that means:
It's fine if you choose a different path as long as you don't say yours is better.
or
It's fine if you choose a different path as long as you don't convince me to adopt yours.
In my belief, that's called debating or discussing but certainly not judging. Just because I don't agree with you doesn't mean that I don't have esteem for you or I hate you. With all due respect to someone's personality, I guess you and I have the right to at least voice out our opinions on a particular topic.

Varun

Founder






Kavi wrote:To me, its :

"Why caring about me?"

As simple as that :X


For example, a person trying out for the very first time something he or she found in interesting would usually say "Don't judge me" as perhaps, he/she either knows that what she is doing is absurd or he/she might fail in doing so and to avoid any sort of awkwardness, the latter exclaims "Don't judge me".

Its just an anecdote, try to understand what I'm conveying.
I don't think all those exclaiming
"don't judge me"
do it with a smile.

Vishaan wrote:To me it means: You dont have to say that am this and that because you got no right.
E.g: You are a spoil brat.
By saying Dont judge me, will mean: You dont have the right to say so because you dont know me.

Thats what I actually understand from it.
That's what I meant but what I want to know is what you think about such a behaviour.

---
Permissions in this forum:
You
cannot
reply to topics in this forum