Today is Christmas and I haven't yet upgraded my computer as
planned earlier
. I've let myself have a second thought about the upgrade and I've ended up changing every component I listed before except the CPU.
After hearing about those
burnt LGA 1156 CPUs
, I was shocked but happy at the same time that I didn't place an order for those products because that would have been a complete disaster had I overclocked that Intel Core i7 860. Eventually, I took one step back and looked at some alternatives.
In the first place, I thought why not go for an X58 based system, but then its cost and power consumption brought me back to my senses. Moreover, I'm not planning a multi graphics card setup though I'm not discarding a single PCB dual GPU setup in the long term future. Also, having no option other than to stick with Intel chipsets for Intel CPUs these days, I have decided to go for the EVGA P55 SLI motherboard. Of course, Gigabyte has recently released revised versions (GA-P55A-XXX(X)) of its P55 lineup but EVGA has really seduced me lately because the latter is among those very few manufacturers whose LGA 1156 based motherboards have not been affected by the socket burn syndrome.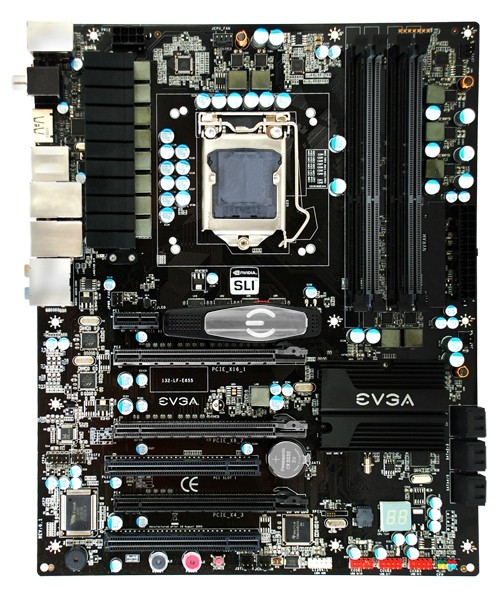 EVGA P55 SLI
Besides boasting an intelligently well designed layout, the EVGA P55 SLI features a powerful 8 2 phase DrMOS PWM with a switching frequency of up to 1189 KHz. It also comes with on-board clear CMOS, power and reset buttons along with an on-board diagnostics LED display.
However, the EVGA P55 SLI comes with a unique feature which stands out of all and that's the EVGA DPHS (Double Play Heatsink Support); that is, even LGA 775 CPU coolers can be mounted on to cool the LGA 1156 CPUs, which in turn means that I can keep my Gigabyte 3D Rocket II instead of investing in another CPU cooler but these days, I'm having a crush on the Zalman CNPS10X Extreme.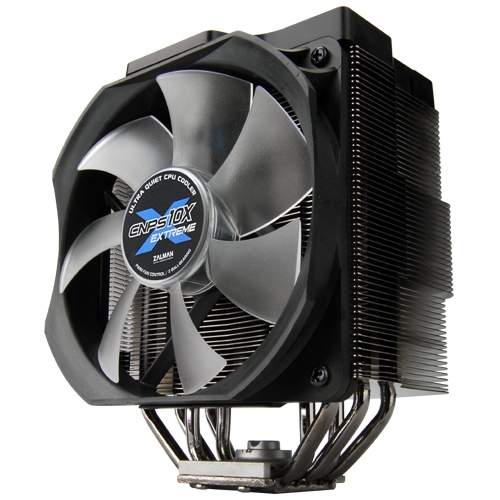 Zalman CNPS10X Extreme
The Zalman CNPS10X Extreme is optimally designed with aluminum fins, which disperse heat away from the CPU via 5 heatpipes, while the high capacity 120 mm fan quickly cools the heatsink for stable operation of even overclocked CPUs. The cooler includes the PWM Mate, the world's first RPM controllable PWM fan speed controller, with the options of 3-Speed Auto or Manual Control modes.
Concerning the choice of memory, I'll be opting for the Kingston KHX1600C8D3K4/8GX, which is a HyperX T1 Series kit of 4 UDIMMS of 2 GB DDR3-1600 rated at 1.65 V and 8-8-8-24 timings.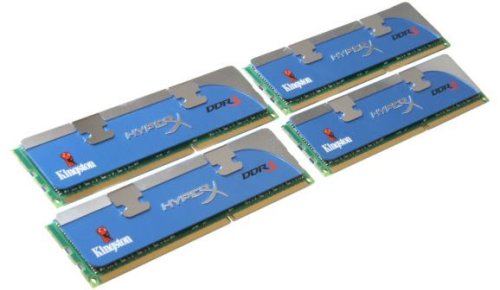 Kingston KHX1600C8D3K4/8GX
On the graphics front, I've decided not to replace my Sapphire Radeon HD 4870 1 GB Toxic Edition with a RV870 based graphics card because, first, only 3 game titles with DirectX 11 support have been released so far, second, I'm not planning to replace my LG Flatron W1943S monitor very soon and, third, I think some further overclocking is still achievable with this factory overclocked RV770 chip.
On the other hand, I'm thinking of replacing one of my Samsung Spinpoint F1 DT HD502IJ SATA-II drives with a Western Digital Caviar Black 2 TB (WD2001FASS) SATA-II drive, which contains four 500 GB platters and spins at 7,200 RPM. The latter features a dual processor architecture along with a colossal 64 MB of cache to maximize performance and also sports a dual actuator technology to improve positional accuracy of data tracks.
Western Digital Caviar Black 2 TB (WD2001FASS)
That's it, folks... I now look forward to provide you a review of the upgraded machine in some weeks' time.

Varun

Founder






So, have you already upgraded your computer system, baby? Or still waiting?

Well, I changed my mind and didn't go as planned. I've only upgraded my optical drive, hard drives and all-in-one printer. That's because, as you already know, I've invested all my money in our
new business
.
That said, I don't rule out the possibiliy of investing in an LGA 1366 based system in the future.

P.S: I'll provide the upgrade details in
this topic
shortly.

---
Permissions in this forum:
You
cannot
reply to topics in this forum