My very first experience with an operating system was with Windows 95 but I can barely recall anything about it as I didn't even possess a computer at that time. Later, came Windows 98 and it was the same thing for me as with Windows 95.
When I got
my first computer
, it shipped with Windows Me and this was the time when I really started learning computer stuffs. However, I had a hard time with Windows Me due to its instability and unreliability; queue a song and see your player crashing before your ears get to appreciate it, launch a game and get a BSoD, reboot your computer for a fresh start and see the operating system detecting some old new hardware... Still, I drove it for 2 years without any reinstallation, something which I still can't believe today.
I switched to Windows XP Home Edition in 2002 but quickly replaced it with the Professional Edition, which in turn got replaced by the Media Center Edition 2005 when I bought my first THX-certified sound system, the Logitech Z-5400. Windows XP was fast, robust and had a pleasantly redesigned graphical user interface compared to Windows 9x and Me. It also matured very well supporting every new technological advancement. The only complains I had with it was the lack of native AHCI support and the TCP connection limit but a slipstreamed and tweaked unattended setup option was always there.
When Microsoft released Windows Vista, I decided to build a new computer, which included an Intel Core 2 Duo E6600, 2 GB DDR2-667 of memory and a GeForce 8800 GTS 320 MB amongst others to cope with its hardware requirements. Moreover, DirectX 10 was announced as Windows Vista exclusive and KMixer was replaced by a new WaveRT port driver, meaning it was really time for a change.
Unfortunately, that was a horrible change... Even if I had a 10 GHz CPU and 16 GB of super fast memory with an ultra low CAS latency, my computer would have still sucked in delivering a decent performance. The worst part of it was the sound quality and as audio was no more processed on hardware, things like EAX disappeared. Luckily, Creative Labs came up with ALchemy and rolled out some new drivers. My Sound Blaster X-Fi was back to business but sound quality and gaming experience remained inferior to that of Windows XP. The only positive thing I saw in Windows Vista was the reinvented GUI but when you're on a high-end machine, you look for raw performance. So, I decided to make a U-turn and adopted my good old Windows XP once again.
At a certain point, my computer needed some upgrades and Windows XP began to show its wrinkles. I considered moving on the x64 Edition of Windows XP to allow my computer to use more than 3.25 GB of memory but the use of DirectX 10/10.1/11 woundn't have been possible yet. Coincidentally, Windows 7 Ultimate RC went public and I grabbed its x64 version to evaluate it...
I ran some benchmarks and noticed the results were better than Windows Vista and even Windows XP. I then listened to my favourite songs and exclaimed: "WOW!"
Finally, I installed Crysis and played for hours until I started feeling some back pains. The key words were very clear here... Speed, extreme fidelity audio capable and lightweight!
Now, with the gold version of Windows 7 Ultimate x64 already installed on my machine, my verdict is that it is what Windows Vista should have been but anyway, it's always a good feeling to see your operating system making the most out of your computer while not having to worry about investing in new hardware.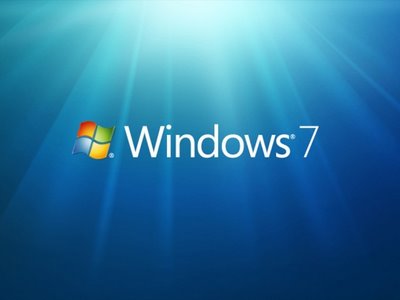 Post scriptum: Open source software lovers are also invited to participate.

Varun

Founder







Similar topics
Baappp tone satisfy aster la.
Sinon to ti pe plaigner!!
Be to koner kot moi so sound quality kifer pas autant bon, la raison c'est que avant pas moi ki ti pe gete bann zafer pu acheter pu Pc mais Vishaan, alors mo espere tone compren.

Ek si tone mal geter malin, mone écrire ki mo manker pu get a better experience from windows seven ultimate.

Last edited by Jeet on Sun 20 Dec 2009 - 13:25; edited 1 time in total (Reason for editing : missed some words)

---
Permissions in this forum:
You
cannot
reply to topics in this forum