A guy dies and is sent to hell. Satan meets him, shows him doors to three rooms and says he must choose one to spend eternity in.
In the first room, people are standing in shit up to their necks. The guy says: "No, let me see the next room." In the second room, people are standing with shit up to their noses. The guy says no again. Finally, Satan opens the door to the third room. People are standing with shit up to their knees, drinking coffee and eating danish pastries. The guy says, "I pick this room." Satan says okay and starts to leave and the guy wades in and starts pouring some coffee. On the way out Satan yells, "Okay, coffee break's over. Everyone back on your heads!"


Sneha

First Lady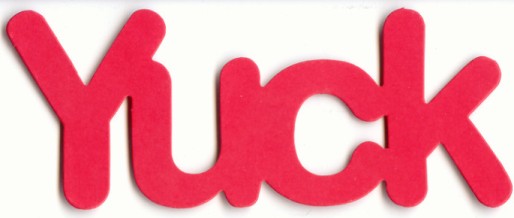 _________________________________________________________________________________________


Varun

Founder






Chi chi: Yuck
Bez sa.
Dimoune la ine gagne movais la tete sa (expression).


Jeet

Board Veteran






Hahaaaaaaaaa....
NIce one.

Kavi

Board Veteran






Li pas Nice Kavi.
To bizin dire nice joke, sinon bann dimoune pou penser to pe content sa dimoune la ine fer ene bad choice.
Si tone compran ki mo pe rode dire


Jeet

Board Veteran






Zit, Kavi ine rod dir nice joke mem do...
Can you imagine if this is really the case in hell?

Which one would you choose, guys?
_________________________________________________________________________________________


Sneha

First Lady






Be mo ti pu rode ene solution ki pu confuse Satan, lerla mo ti pu dir li si li pane compran; less moi mo pran so place pu 1 ou 2 jours, ek lerla li essaye ress dan sa bann conditions la. Ek moi jamais mo ti pu less li re pren so place


Jeet

Board Veteran







Prithvi

Board Veteran







Similar topics
---
Permissions in this forum:
You
cannot
reply to topics in this forum